About Spin furniture factory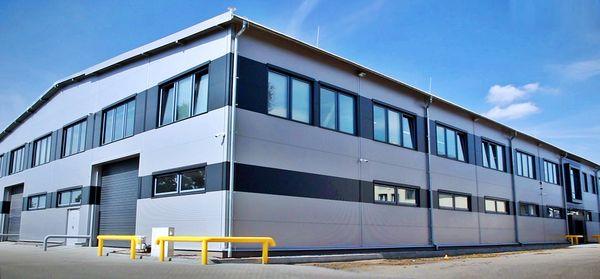 SPIN Furniture Factory was established in 1993 as a family company by brothers Roman and Jerzy Łaźny. In 2002 the company has been moved from Gniezno to the newly built halls in the nearby town Mnichowo. The company is engaged in the production and sale of upholstered furniture and realization of investment projects in the field of interior design. Highly specialized staff with a separate Department of Innovation and Implementation allows for quick development and implementation of the new projects. The company has a lot of experience in logistics to provide on-time delivery through its own transport. Production and logistics are supported by integrated management through a dedicated IT system. The company employs around 200 people and uses advanced technology for the production of high quality upholstered furniture.
SPIN customers are mainly interior design shops, and large chain stores specializing in the sale of furniture. Participation in numerous trade fairs allows to keep track and analyse current trends among consumers. More than 20-year presence in the export markets results in numerous experiences and business successes.
Mission and targets
The aim of the Furniture Factory SPIN is to achieve business excellence, which will be confirmed by increasing customer satisfaction in which our products will be their first choice. All employees are aware of objectives, tasks and responsibilities in the broadly defined areas of quality, environment protection, health and safety. The mission of the Furniture Factory SPIN is constantly expanding portfolio of products to meet the expectations and needs of our customers. Continuous development of the current offer is accompanied by constant growth of innovation in our company.
Development of the SPIN MEBLE company through promotion on international markets
Please be advised that SPIN MEBLE S.C. implements the project entitled "Development of the SPIN MEBLE company through promotion on international markets" under Measure 3.3.3. "Support for SMEs in the promotion of product brands - Go to Brand" of the Intelligent Development Operational Program, co-financed by the European Regional Development Fund and the state budget in 60%. PLN 585,399.00, the amount of eligible costs PLN 541,000.00, the amount of the grant PLN 324,600.00. The general goal of the project is the development of the company through export thanks to participation in the furniture industry promotion program and general promotion programs. The project is aimed at promoting the Polish product brand SPIN through the Polish Economy Brand. The goal will be achieved through participation in the fair and promotion of the MPG panel, participation in the mission and implementation of optional activities.